This event has already occurred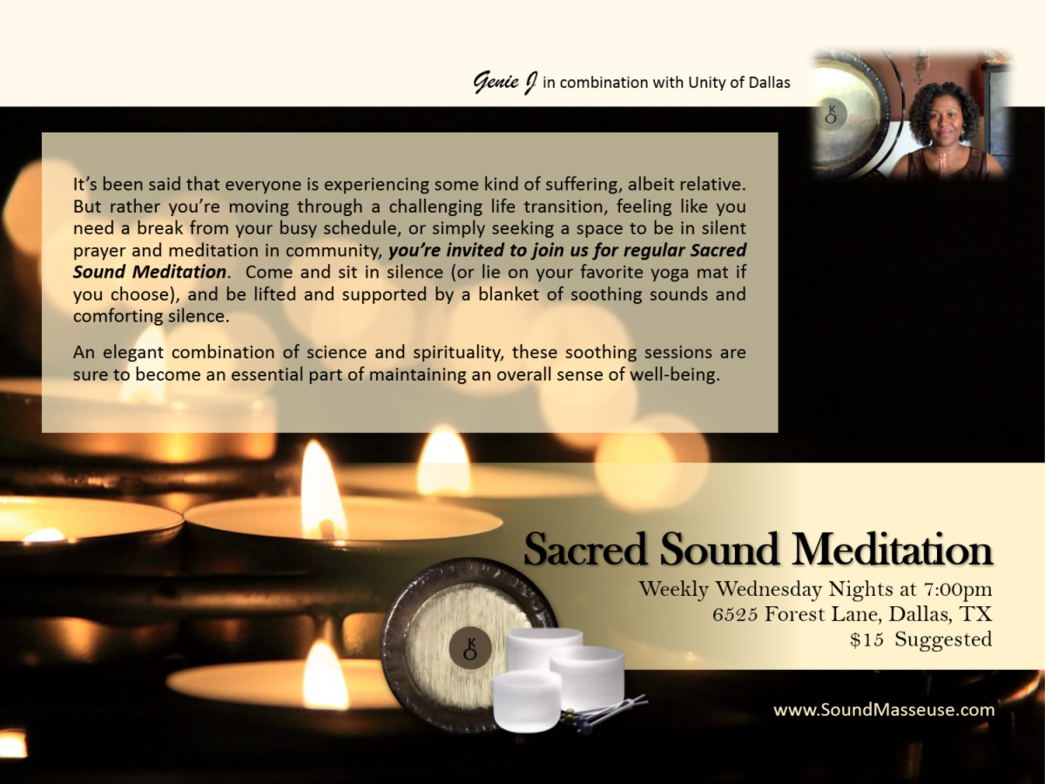 Save to your Calendar
It's absolutely and completely true, sound can be so healing to the body/mind system.
Another of the many benefits of sound is its ability to help calm the mind and enhance the experience of deep meditation.
Join Science-based Mindfulness Facilitator, Genie Johnson, for weekly 1-hour Sacred Sound Meditations. An elegant combination of science and spirituality, these soothing sessions are sure to become an essential part of maintaining an overall sense of well-being.
Instruments:
Crystal Singing bowls tuned to A432hz scale - This scale is said to be in tune with the Schumman Resonance of the earth and can often be experienced viscerally within the body.
"Bodhi-the gong" Paiste Chiron Planetary Gong - this particular gong has gentle harmonics that wash over and through you.
Awakening Bells - Special instruments tuned to resonate with a particular part of the brain said to reduce and control stress.
Other instruments as called for.
Suggested Love Offering $15